...and it was Roger versus Nadal. AND I WATCHED THE WHOLE THING LIVE!

Okay, it was just the finals of an exhibition tournament so it was completely unimportant, which is why I was able to watch it. I was glad I did though, because I took away these pointers from the match:

1. Nadal can do whatever he pleases. It really doesn't matter. The match is on Roger's racquet.

2. That is because Roger hit two amazing forehand winners in the first set tie-break to give himself a 3-0 lead, then goes on to predictably blow it by making two seriously, seriously terrible errors. The point immediately following 3-0, there was some major indecision going on at the net on Roger's part which resulted in this seriously WTF and ugly forehand slice that went nowhere.

3. The same thing happened in the second set tie-break: Roger botched a forehand and gave Nadal the mini-break. Nadal didn't make any errors and won.

4. I really liked that Roger was aggressive on the return whenever he had a look at Nadal's second serve. Nadal serves to Roger's backhand 99% of the time, and he stepped into the baseline and took on the second serve. Too bad he missed most of the time, but the fact that he's trying, and that he got to test it out at an exhibition tournament, means that he's (hopefully) able to work on it during practice.

5. The Australian Open is coming really quickly, so I hope he gets his act together and stops being afraid. I wish I knew what causes those brainfarts that make him squander a 3-0 lead, but he should just remember that he whacked Nadal off the court in London just a month and a half ago. There's really nothing to be frightened of. He's got the game to beat anyone in the world.

6. But that goes without saying - he's the Greatest of All-Time. I'm obviously biased, but I know for a fact that most tennis experts agree with me on that one. (Sports journalists obviously don't count as tennis experts.)

*

I love Roger's new outfit!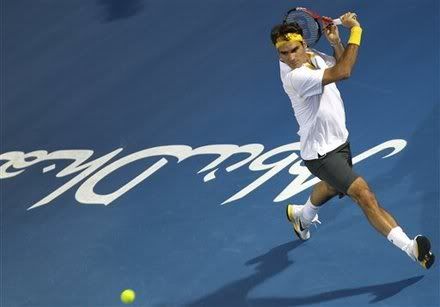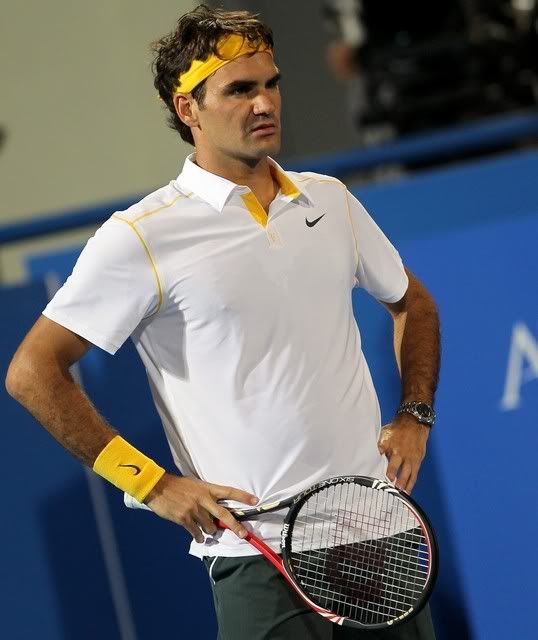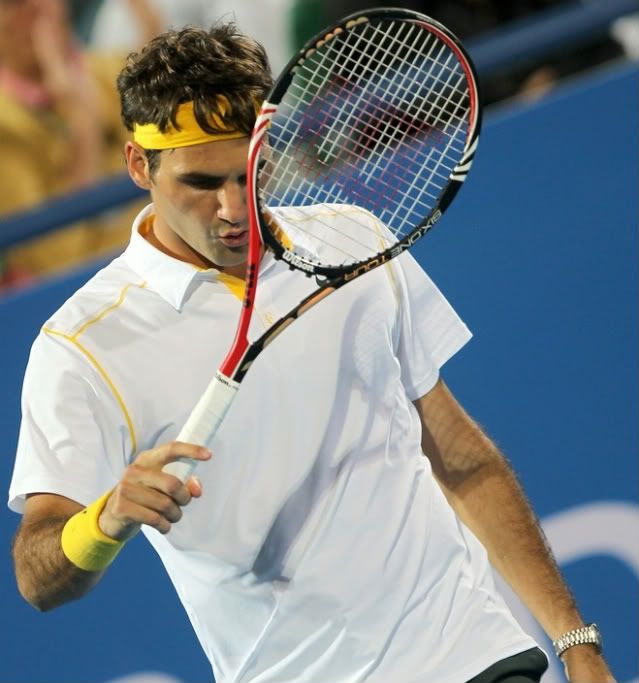 (so cute)