What was with that vicious backhand smack straight at Roger when Roger was at the net? Roger had to duck to avoid being hit and the stupid ball flew out anyway. Whoever tries to injure my Roger in any way, shape or form, or displays unsportsman-like conduct towards him, or is disrespectful towards him in any way, immediately goes on my shitlist.

I was happy when Roger got Robredo as his 4R opponent as I thought it would be an easy match, but Roger decided to be charitable and gifted him the 2nd set. What the fuck, really. I hate that he dropped a set to this boring no-game Spanish brainless ball-basher.

Speaking of being Spanish, there isn't a single Spanish player that I like out of the 1924385728753 Spaniards that are on the tour. They're all the fucking same; they even grunt in the same way. It's just tiresome and boring.

But back to Roger: after the brain fart in the second set, he was all business in the third and the fourth and closed it out 6-2. I should be worried about his performance moving forward, I guess, judging by how he lost focus against this Robredo idiot and didn't finish it in straight sets; but I'm not. He knows what he has to do, he's been here so many times before, and even if he doesn't get Andy Roddick in the next round, I'm sure he knows how to handle Wawrinka. I'm not surprised he hasn't brought his A-game to these early matches; he usually only really shows up towards the end anyway. If he's not present for the later matches, then I'd start to worry. Till then, I choose to believe in the force and magic and genius of the living tennis god that is Roger Federer.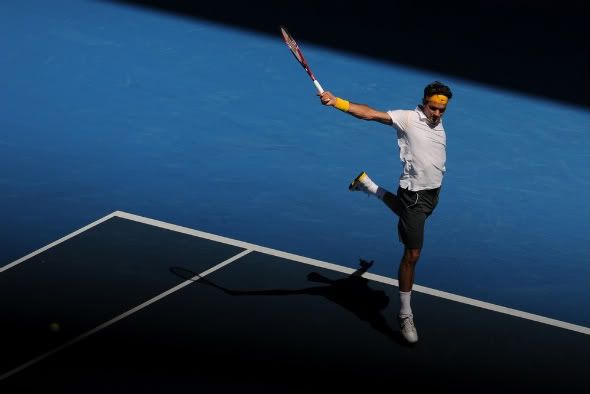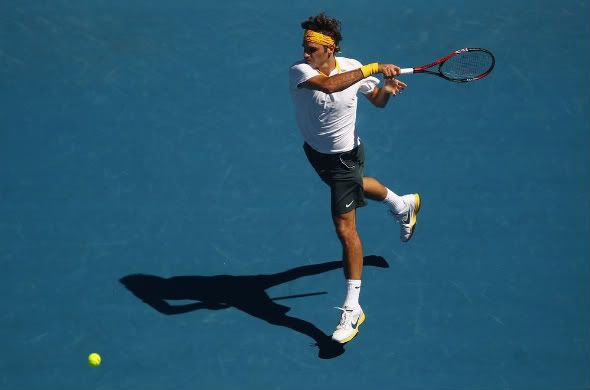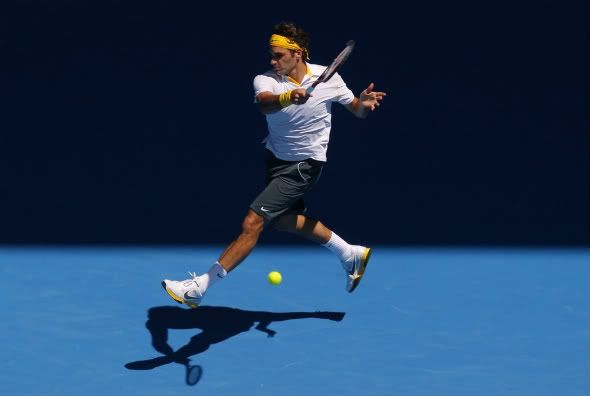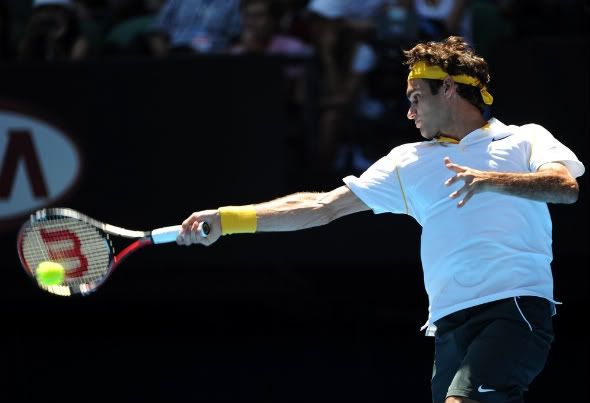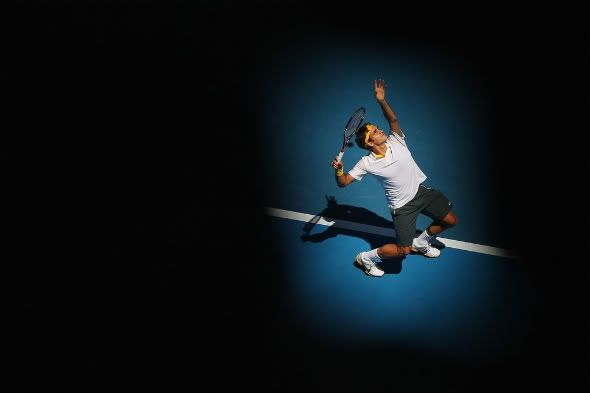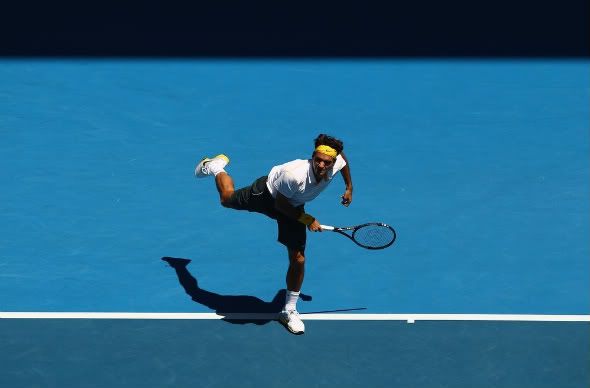 I mean, that's just gorgeous. How can anyone not see the beauty in his movement and his strokes?

Apart from that, I laughed so hard at this point that the only thing that stopped me from laughing was the fact that he actually got his return in.










Oh, and he won the point, too.