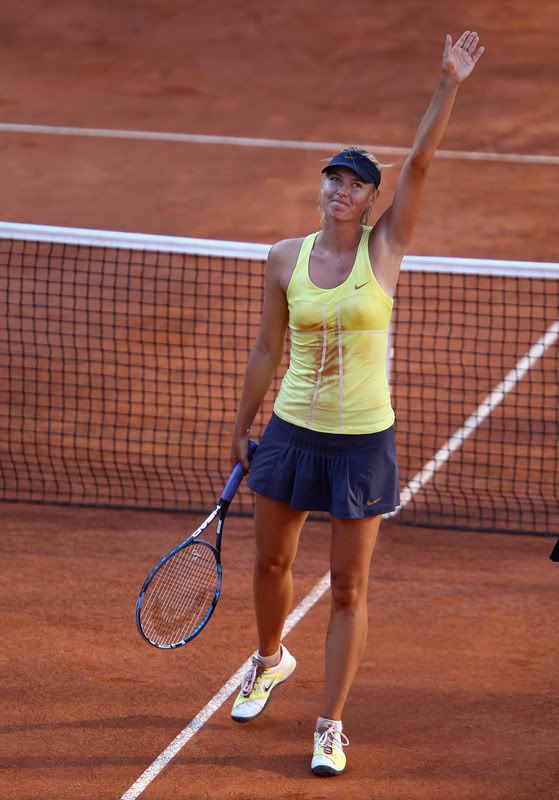 Without the clay stain, that is.

Maria plays the Rome final against Sam Stosur tonight, after reaching the final by beating Caroline Pushniacki (ok lah her real name is Wozniacki) in the SF 7-5, 6-3, and playing the best tennis I've seen her play all year.

OMG MARIA PLEASE WIN THE TITLE!!!!!!!!!!!