This time, probably, we might just break up for good; but I just can't, I can't, deal with that right now.

*

Roland Garros 2011: Federer d. Djokovic 7-6(5), 6-3, 3-6, 7-6(5)

I was too afraid to watch this match. I also had to sleep early in view of tennis the next morning, so I couldn't have stayed up until 3.30 a.m. to watch this anyway.

But it's such matches that make me deeply regret chickening out/being unable to watch it live. The tennis was electric. The shots were dumb-founding. It was the most exciting clay court match I've ever watched in my short lifespan as a hardcore tennis fan.

And most importantly, Roger defied all pre-tournament expectations, silenced his naysayers and critics prophesing his demise and the end of his career, and defeated the Novak Djokovic, the hottest player of the season with an unbeaten run since the start of the year, who also happens to be 6 years Roger's junior.

This man is supposed to be 29 years old, but he just defeated a young man who has hit his peak and who is playing some of the best tennis of his life, to reach his 23rd Grand Slam final. And he did so playing the best tennis he's played all year: his serve, thank goodness it was on fire and getting him out of trouble; his forehand, clipping the lines for winners; his backhand, refusing to be broken down, shooting balls past Djokovic at the net; and his toughness, his confidence, and his utter undying belief in himself - it's no wonder I found myself producing tears of happiness when I woke up at 5.37 a.m. and checked my Twitter, saw that he won.

I can't explain this idolatry. His winning or losing has nothing to do with me. Yet, it feels intensely personal sometimes, like today. It feels like he spurs me on when I'm down, as if he's reminding me of the moments in life that we live for - that the high will soon follow the low; that we won't be down here forever.

Clearly, I'm not the only one who feels this way. Listening to the Roland Garros crowd, whom I generally dislike, chant Roger's name after he won and seeing how he was genuinely touched by the rancous support he got sent chills down my spine. The final between Roger and Nadal seems inconsequential after this incredible match and incredible victory.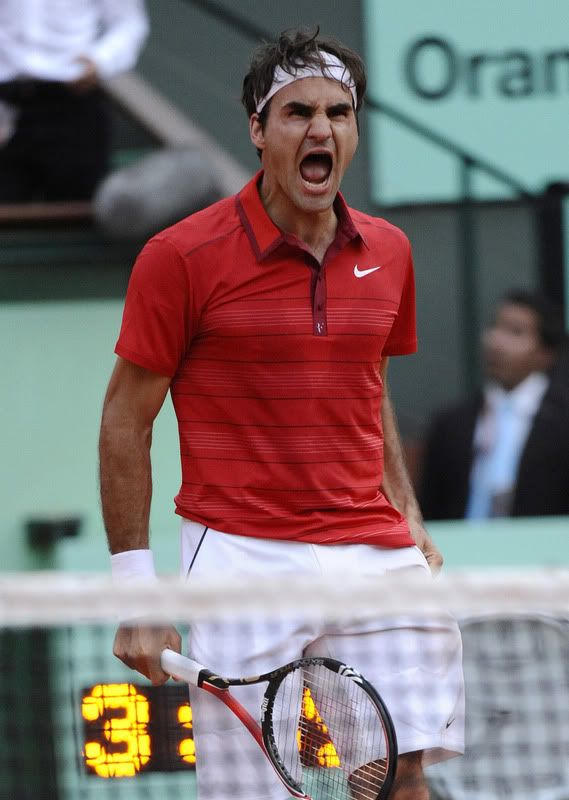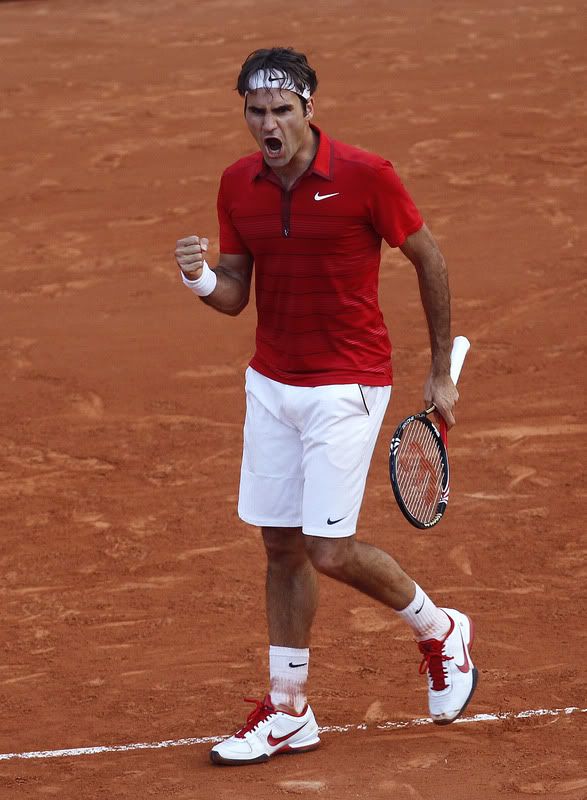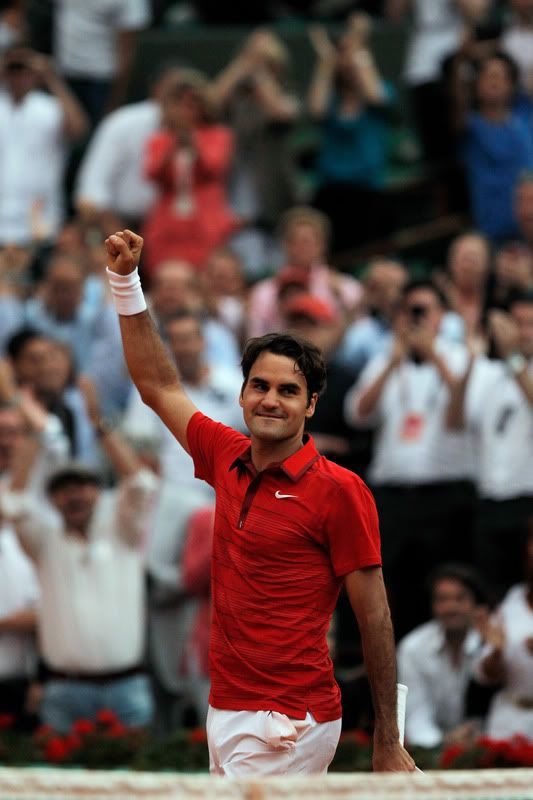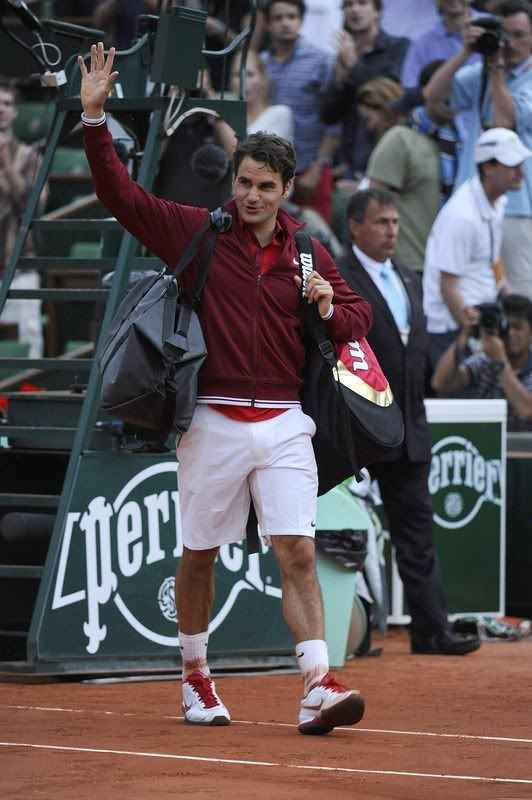 *

I changed my forehand grip and now I can feel the ball much better. My backhand, however, is an utter joke.

I had a wonderful week with Wei Chuen. But what does that matter in the light of present circumstances? Seems like any effort I make is negated by one misstep. I mean, what can I do? I'm just honestly tired of this. I just can't, not right now.