I'm too lazy for the edit/delete entries page to load so I'm just going to add a new entry.

First: Omg fjg jbhjsd bhjsgsdg sjg. I JUST DIED. I REALLY DID.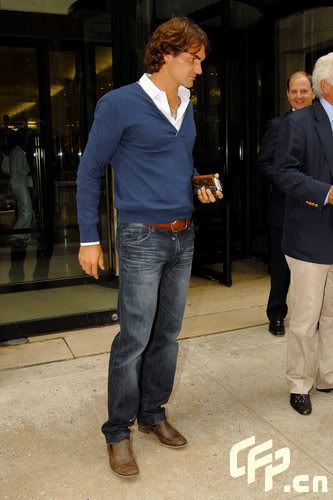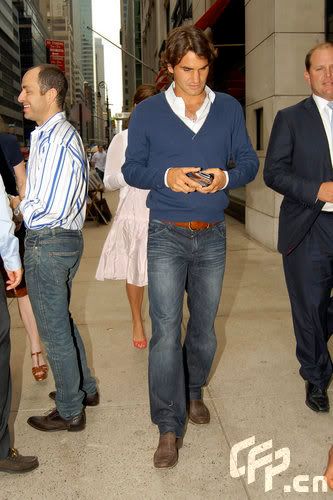 And this one just for kicks which I saw and saved and drooled over a long time ago: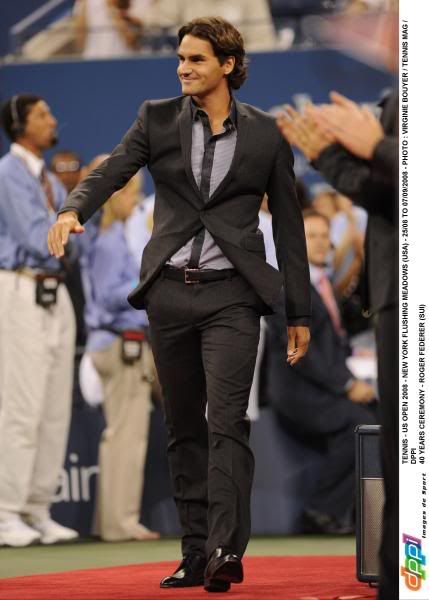 Someone made a .gif out of the amazing overhead shot that Roger scored against Djokovic's smash and I swear I can't watch this enough times because it's OMG AWESOME!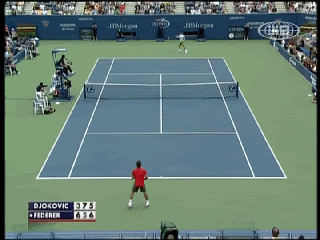 You can't really see the ball, which is why they have replays and close-ups: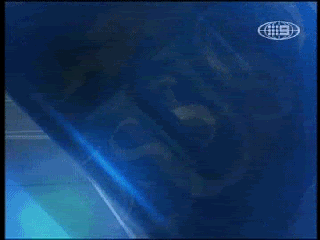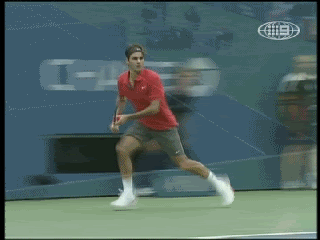 LOOK AT THAT FUCKING OVERHEAD RETURN. SERIOUSLY. THAT'S FEDERERISM. AND YES I JUST INVENTED A WORD, GO ME.
You know when he raised his arm I actually thought that the ball was called out and he was challenging the call. I was getting ready to hyperventilate and bury my face into my pillow but it turned out he raised his arm in victory.
And since I'm picspamming because I can: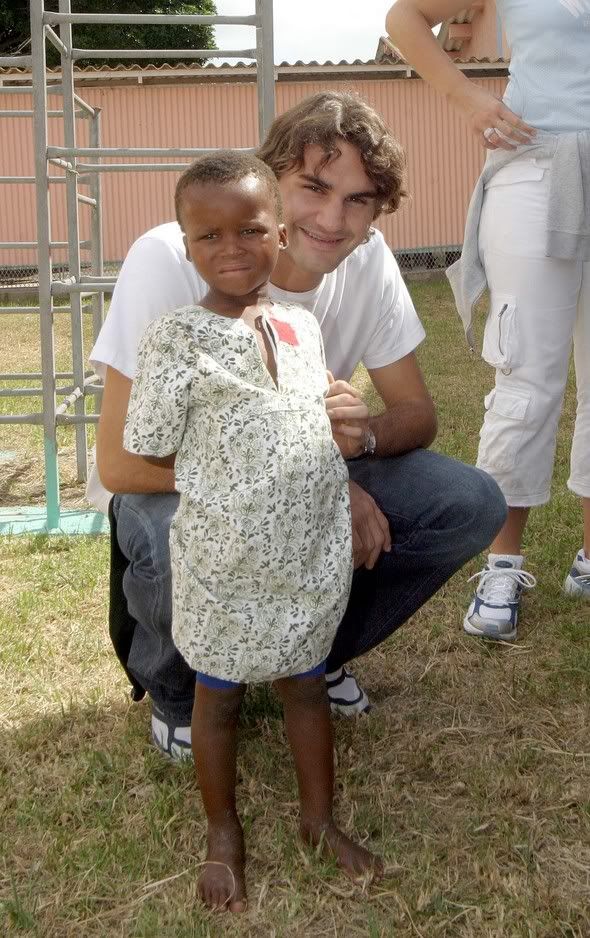 He has a good heart.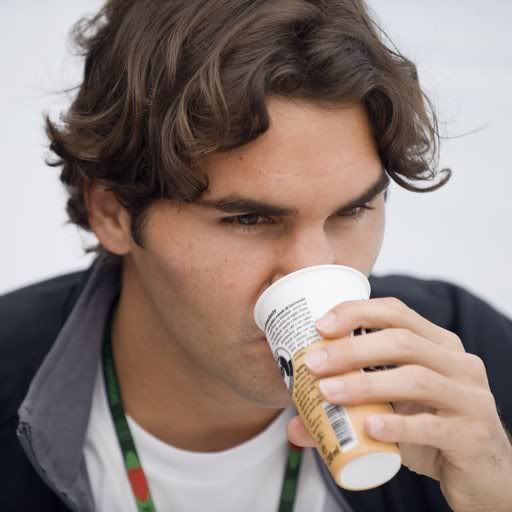 He looks good drinking.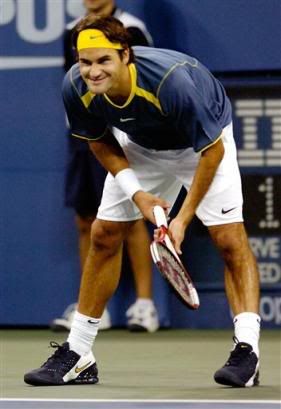 He looks good on the court.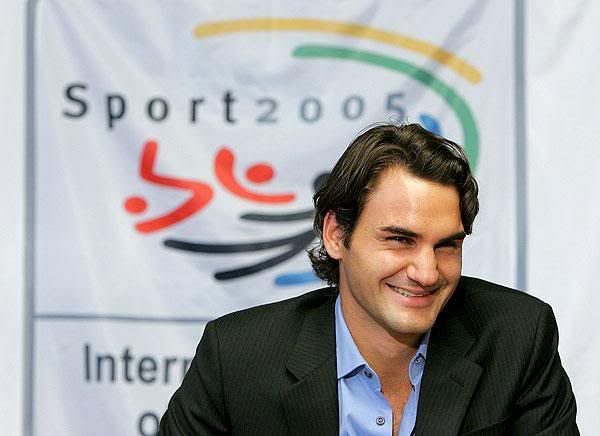 He looks good, period.

Also? OMG. HIS ROLEX ADVERTISEMENT IS AN ABSOLUTE BEAUTY. AND I HAVE IT BECAUSE TIME MAGAZINE RUNS ROLEX ADVERTS ALL THE TIME. I LOVE TIME MAGAZINE.

My life would be complete if Roger advertises for Tag Heuer! Hahahaha.

Damn, I should've asked for a Rolex for my 21st birthday instead of a Tag!

Okay I still love my watch. I will always love my watch. It's one of my most prized possessions.

In other news, I haven't finished my readings. What else is new?

I AM SO BORED OF MY LIFE. I figured out how I got all obsessed over David Cook - it was the Bell's Palsy. I was effectively sentenced to house arrest by the Bell's so I was all bored with nothing to do at home and Cookie offered me a nice entertainment outlet twice a week and he's basically awesome so the obsession snowballed and became an unstoppable force. I know I'm posting about TMF a lot too but that's only because the US Open hasn't ended yet. I don't know if he's playing in any other tournaments after this one; hopefully he is so that I can continue watching him, but apart from the Davis Cup which probably won't be shown on TV until like the semi's or something, I haven't heard any news of any other tournaments he's playing in. And I think the US Open is the last major tournament of the year.

I'M SO SAD! How am I gonna get my tennis/FedEx fix after Tuesday? And speaking of Tuesday, I am SO waking up at 5 a.m. to watch the final and root for my darling Roger. I really really really want to watch the Murray/Nadal match but 4 a.m.?!?!?!?! And I have class on Monday at 9?!?!?!?! ARGH SO UNFAIR UNFAIR UNFAIR.

I can't believe Murray leads his series with Roger 2-1! WTF!

Okay I really need to attempt to finish reading Chapter 4 of the UN book. I wanted to prepare for Conflicts but haven't done shit and probably won't do shit. GRAH. Stupid me.