Abstract: The following are pictures of Day 2 in Taipei, spent primarily in Danshui. </p>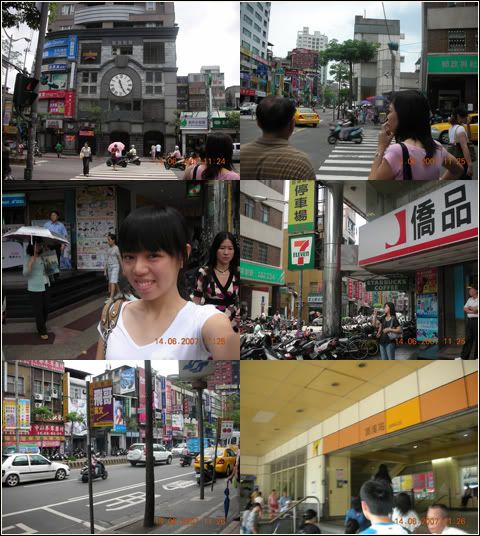 Random photos I took on the way to the Metro station...actually, one traffic light away from the Metro station.
Left to right: An actual apartment block, the traffic junction, me being vain, 7-11 and Starbucks, the bus stop, and Dingxi Metro station.
At Fisherman's Wharf.
I had the best soy latte EVER at this cosy little cafe at Fisherman's Wharf. The soy milk was classic Taiwanese soy milk, the taste of which I can't even begin to describe. Simply amazing.
We took a boat/cruisier/ship whatever thingy back to the Metro station area (we took a bus from the Metro station to Fisherman's Wharf). Danshui Laojie is basically a place to go for cheap and fantastic food which was more or less the only thing I cared about. Grilled chou doufu - ABSOLUTELY AMAZING. Enough said.
Pictures taken along Danshui Laojie.
Okay, I'm too lazy to write.