Fedal final at 12.30 later. I fought through my fatigue and watched an hour and a half of the match against Ferrer but gave up at 5-2 Ferrer in the second set. When I found myself waking up at 6 I dragged myself out to the living room to check my recording to see who won so that I could sleep better.
Feeling really unwell now. First I woke up with a weird, mild pain in my stomach, then I felt nauseous, and now I feel like the way I felt when I was puking out the contents of my stomach post-scope and I went to the doctor at Rail Mall and he gave me a jab to stop the puking which had the undesirable and unfortunate side effects of making me feverish.
Not feverish yet, but I feel like I'm getting there. I haven't felt this bad since the fever jab.
*
Since I'm writing this anyway - in other news, my cousin got married last Tuesday to her Serb boyfriend.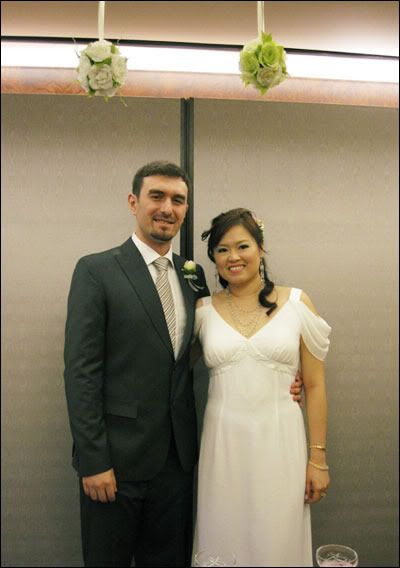 It was a happy affair and I was very touched.
I can't write this anymore. I feel like I'm dying.