I had a pretty good Sunday. I met up with my Singaporean friend and his friends from his hall at Brick Lane, which is this lane somewhere near Liverpool Street that is pretty famous, though I'm not really sure what for. In any case, there are apparently food fairs happening every Sunday with lots and lots and
lots
of people sitting by the curb and eating their food. I walked like 20 minutes to Brick Lane from my place, using Google maps on my phone to navigate obviously; and when I reached, I was so hungry that I went for the food stall with no queue. It was an Indian curry stall. I orderd rice with spinach curry potato and some chickpeas thing; and I was so hungry that I barely noticed how mild the curry was.
I followed the group to this random flower market on Columbia Road, which is about 5 or 10 minutes away from Brick Lane. When we went there the market was in the midst of closing so I didn't get to see much. Still, the flowers and plants for sale there were
dirt cheap
; I couldn't help but think about my mom when I was there and how much she would've loved it.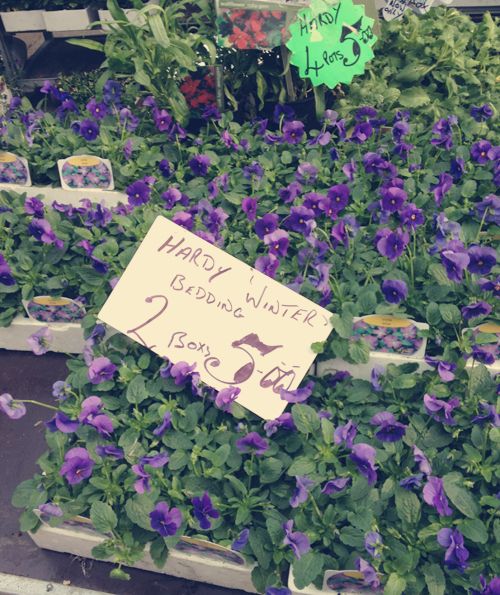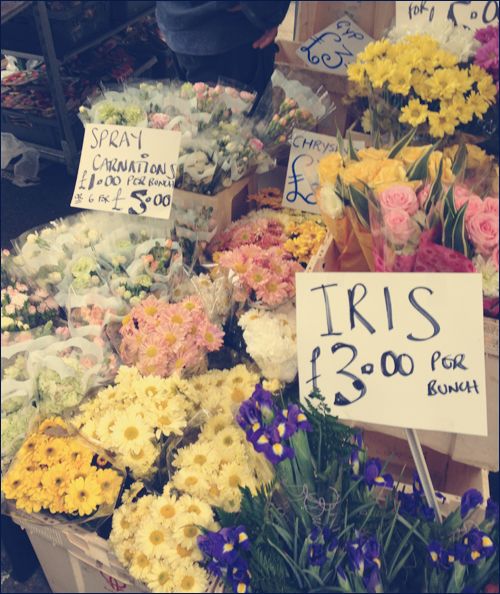 I also saw this by the road side literally out of nowhere:
How cute.
*
I had dinner with some Chinese people in my accommodation. I was a bit lost and confused because a lot of them spoke Cantonese half the time but it was pretty okay. I don't really care how racist this sounds, but I'm still more comfortable around Chinese/Asian people than non-Chinese/Asians. I guess that's not really a huge surprise considering I spent my whole life in Asia. Still, that's not saying I'm
uncomfortable
around non-Asians; I'm really loving meeting all sorts of people from everywhere. It's been really fun. And I still don't miss home.
I'm going to school later on even though I'm not taking any classes on Monday, just to sit in on this International Law of Refugees Rights or whatever class, just because I have nothing to do.
In other news, I finally bought some food for cooking in my room. I finally cleaned up some of the mess, and I finally changed my bedsheets. My room looks so much better now:
I have a shitload of laundry to do.
And the place I'm living in is still a shithole, especially after I've seen the LSE hall in Liverpool Street and where my friend Denise is staying (5 minutes away from Westminster bridge, omg). I really hate this area, but oh well. Too bad.
*
Yeah I don't feel like writing.
I'm going to bed now.
PS. For the record, I did
not
use Instacrap and similar applications on these pictures. These were edited using PHOTOSHOP.