I decided to join the (in)famous Wimbledon Queue (it's offically called The Queue) for grounds passes on Tuesday, for the simple reason that Roger wasn't playing that day and so I could go to Wimbledon and walk around the outside courts, which is the best thing about attending a grand slam, and not feel agitated that Roger was playing and I couldn't watch him. I wanted to be at the queue at 7 a.m., which meant that I would have had to wake up at 5 a.m. considering how far Wimbledon was. I eventually woke up at 6.06 a.m. and started queuing at 8.30 a.m.
I didn't get in until 1.30 p.m.
The queuing wasn't fun at all, and so suffice it to say that it was a once in a lifetime experience, with emphasis on the word 'once'. At 11 a.m., I saw people setting up camp to queue for show court tickets for the next day. I love Roger and all that but going through all that hassle and inconvenience is just way too much effort. In any event, I'm gonna watch him on Centre Court on Friday AND next Monday, so yay for me.
I'm bloody exhausted now, having slept only four hours and spending the whole day in Wimbledon, so I'll make this brief.
1. Highlight of the day was drooling over my German crush Daniel Brands for four hours. In my opinion, he's one of the hottest players on the ATP and yes, I like him mostly because of his looks. I jokingly said to my friend that I wanted the match to go to five sets so that I could look at him longer, but when it actually went to a fifth set, I was about to give up. When he was down two sets to one, I wanted to leave...but I thought, I'd been sitting there since the freaking warm-up, so I might as well just stick it through to the end. And he won in the end! Shouted a sexy 'come on'. Sadly, I missed my photo op with him. Alas.
2. Queuing for six hours for a grounds pass is not worth the effort. I couldn't even get into the bigger non-reserved seating courts because of how many people there were. It was just too crowded. I actually preferred the Australian Open; it was a lot more fan-friendly. I hate that Wimbledon sells 4 different show court tickets when normal Slam tournaments sell only 2. Then again, who the fuck makes the fans queue up overnight for tickets? Normal tournaments SELL THEIR TICKETS ONLINE, goddammit.
3. Spent so much money on food.
4. Good experience overall. I can't wait for Friday when I have actual tickets, don't have to queue, and can finally watch Roger in Wimbledon! Will be great.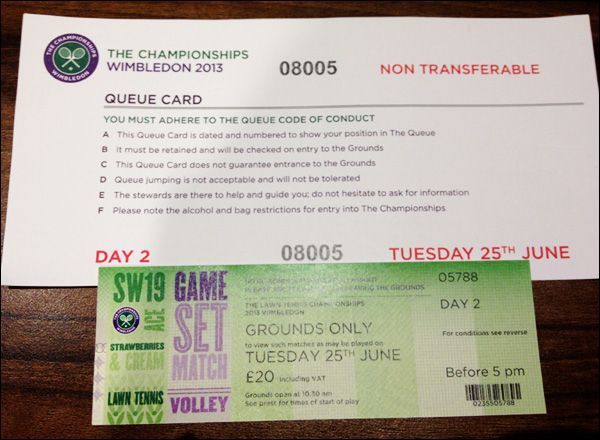 Queue number (yes, EIGHT. THOUSAND.) and ticket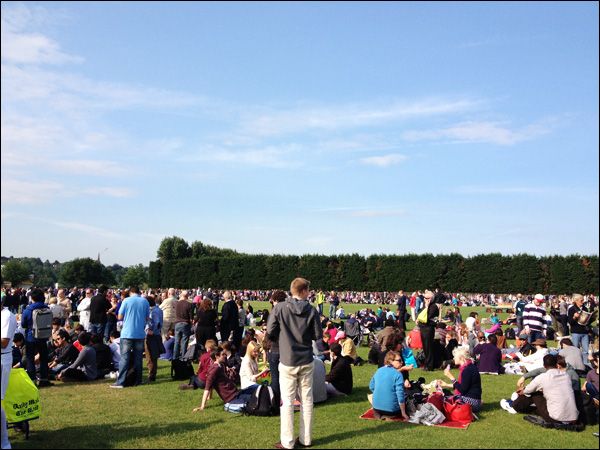 The Queue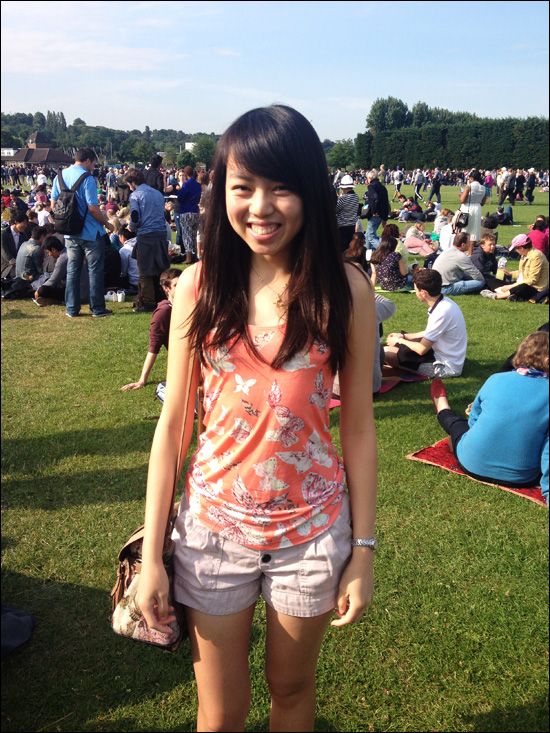 Me in the Queue - this was when I first got there and when I was still in a cheery mood, which of course, quickly changed (I also slept for about 45 minutes on the grass)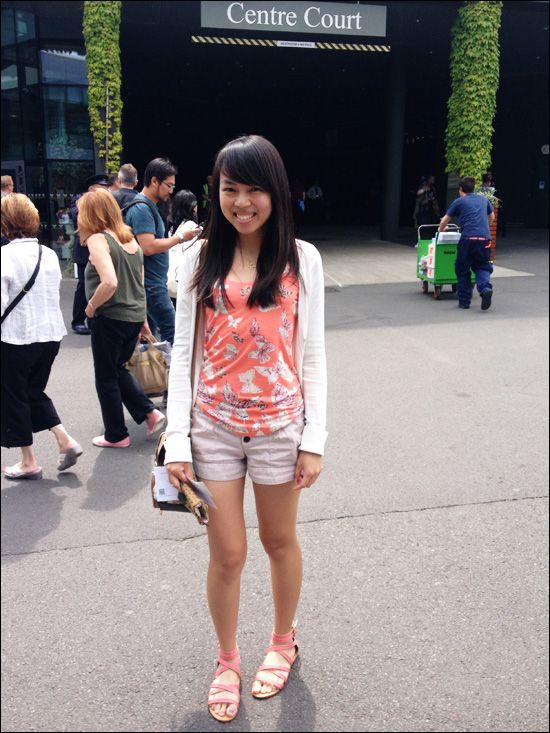 Centre Court!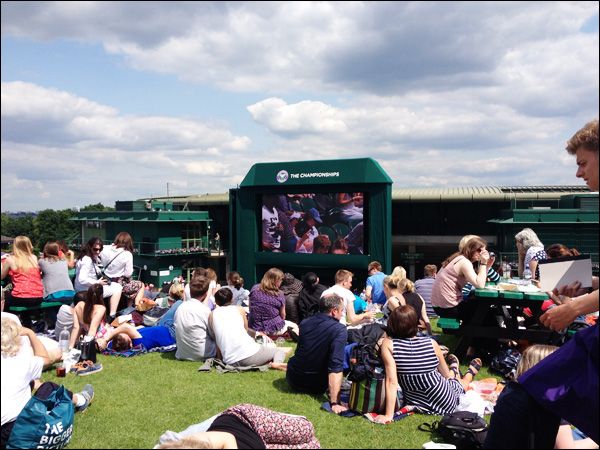 The famous Big Screen on Henman Hill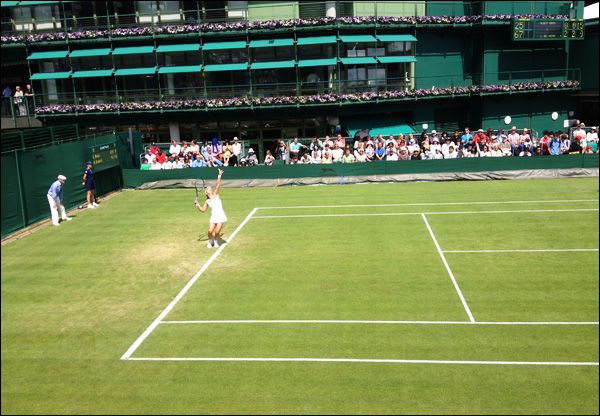 Can't remember who this random WTA player was, but this picture pretty much sums up Wimbledon