Rogi's on a roll - he won his second title of the year and 72nd career title last night in Dubai, beating Andy Murray 7-5, 6-4. Rogi!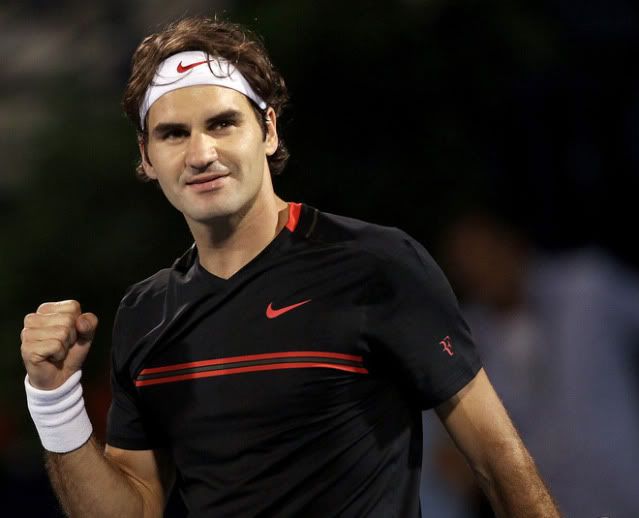 In his semi-final against Juan Martin del Potro, he narrowly avoided a loss of the second set which would've taken him to a deciding third set. He was down 0-5 in the tie-break, then 2-6, at which point I braced myself for the match to go the distance. But no, in an amazing Houdini act, he clawed his way back to the tie-break and won it 8-6.

The last two points of yesterday's final were absolutely fantastic, especially the penultimate one. He pummeled a series of inside-out forehands to Murray's backhand corner, so that even a solid defender like Murray couldn't do anything with the ball. When it looked like Rogi was about to hit to the other corner, he fired the final forehand inside-out again, leaving Murray stranded at the baseline and having no choice but watch the ball skid past him.

Absolutely breath-taking. Rogi's pretty much my only source of happiness these days and it was just so enjoyable and gratifying watching him last night. 2012 is already looking better for him than 2011. Hopefully he wins a slam this year.