And in the process, he crushes long-time nemesis Rafael Nadal, on Nadal's favourite surface, in front of a Nadal-loving home crowd. </p>

Props to you, my dear Roger. Here's to more titles for the rest of the season! (Starting with, you know, the French Open. Heh.)

Center Court, Manolo Santana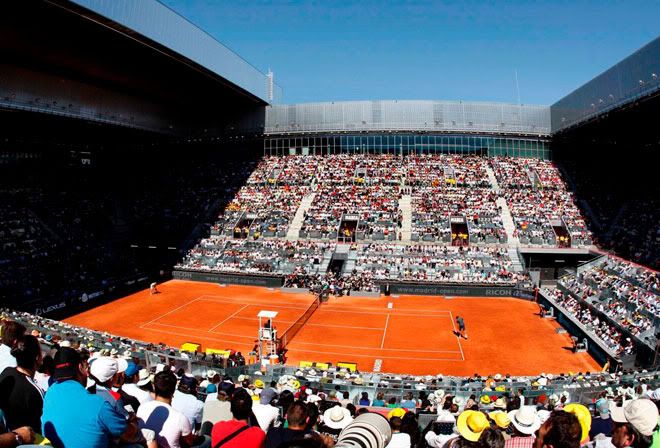 "I thought I mixed it up well; I served well and was dangerous on particular return games."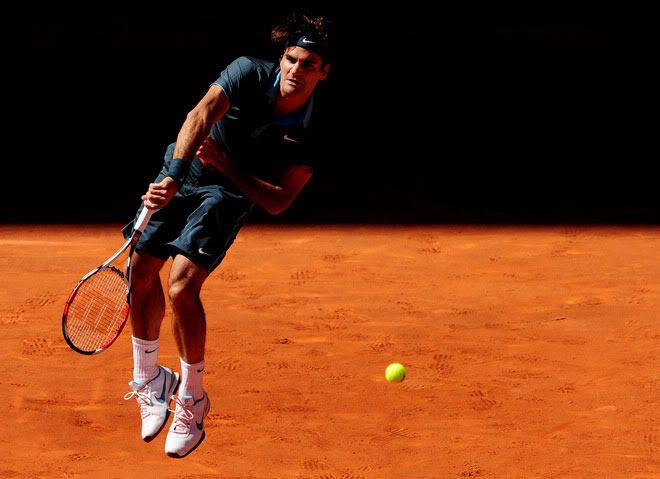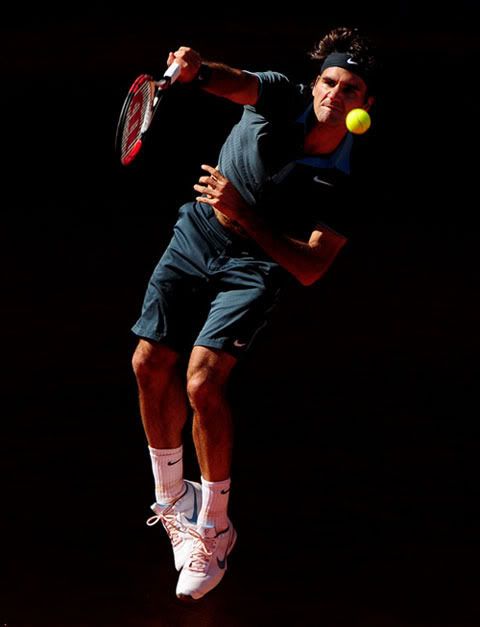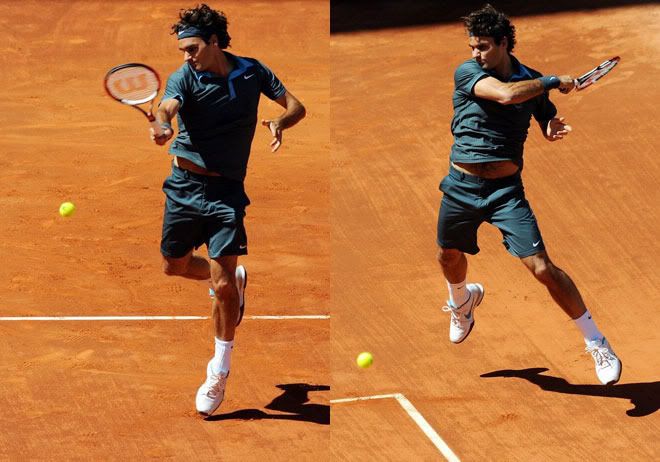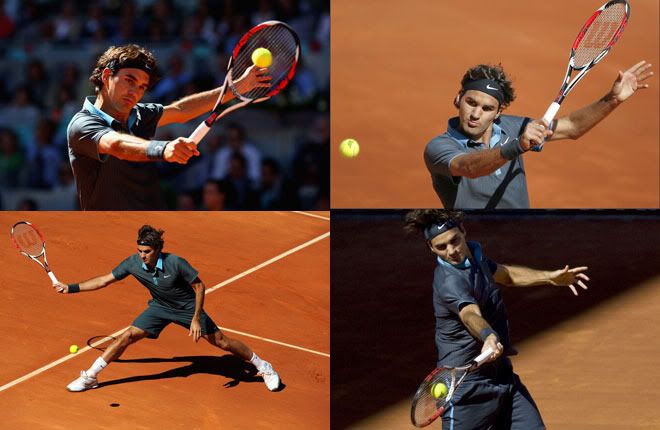 "I thought I took all the right decisions today and in the end it looked pretty comfortable so it was a perfect win for me."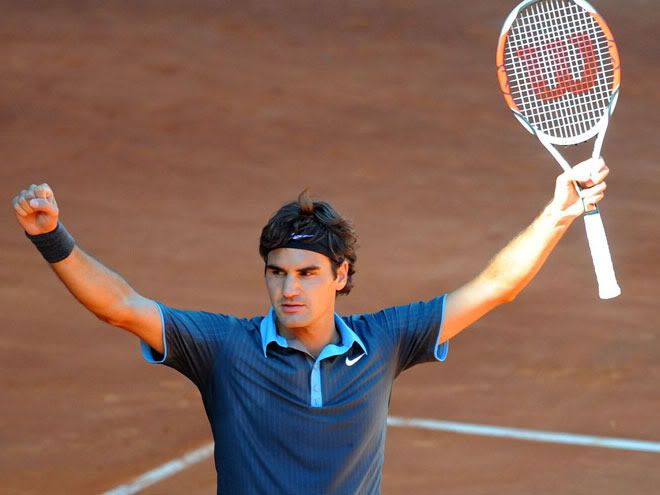 You're Still the One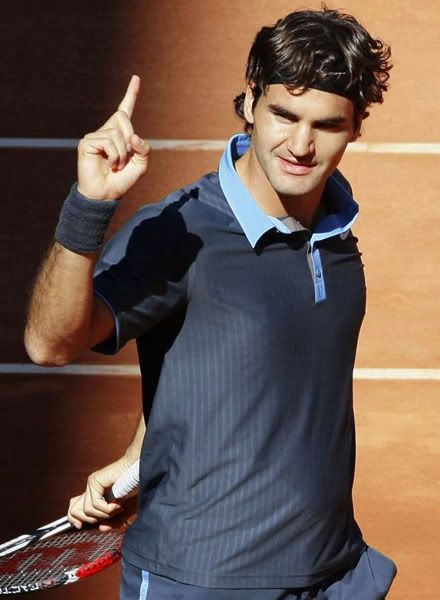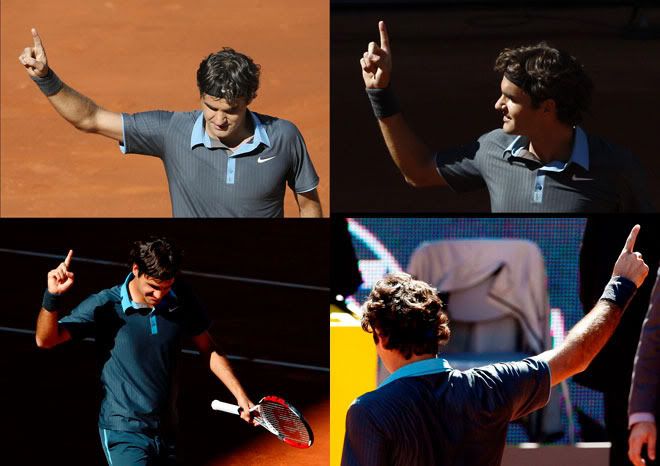 Frenemies :P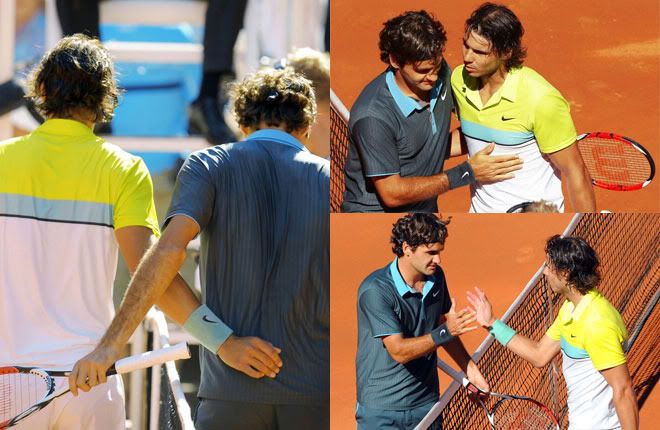 Mutua Madrilena Madrid Open 2009 - Gentlemens' Singles Champion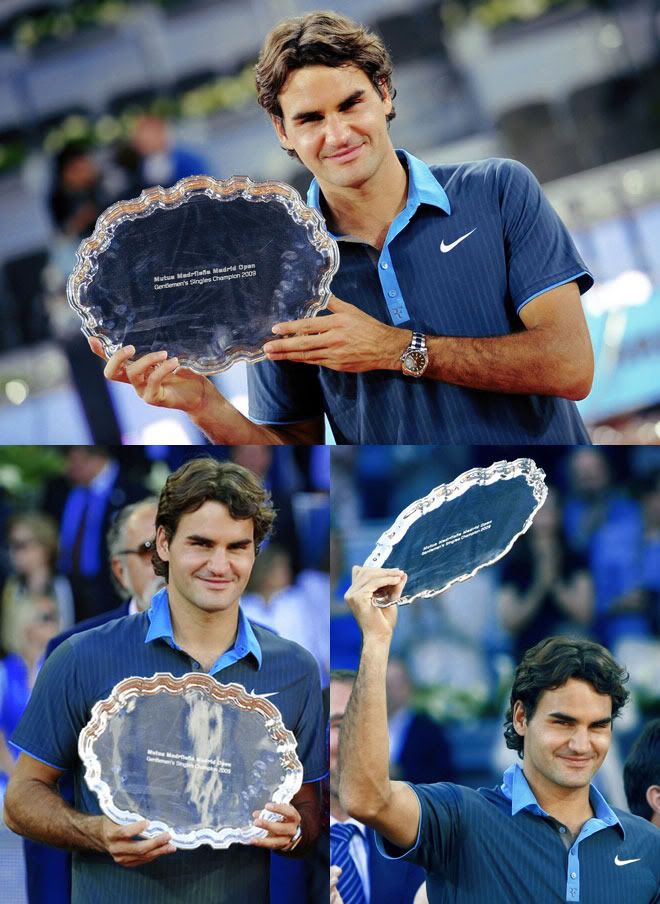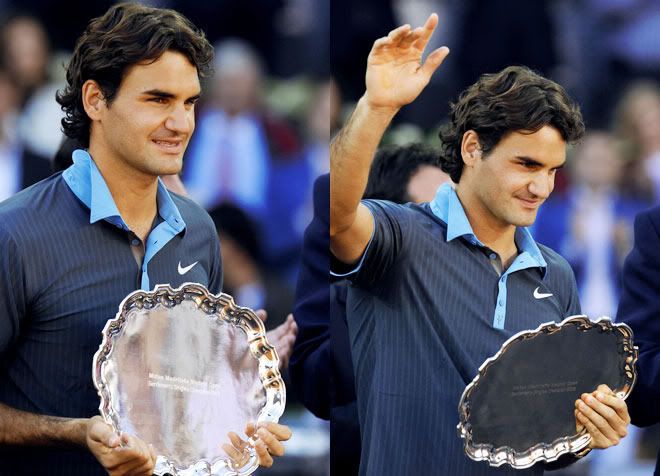 The Two Champions - Roger Federer and Dinara Safina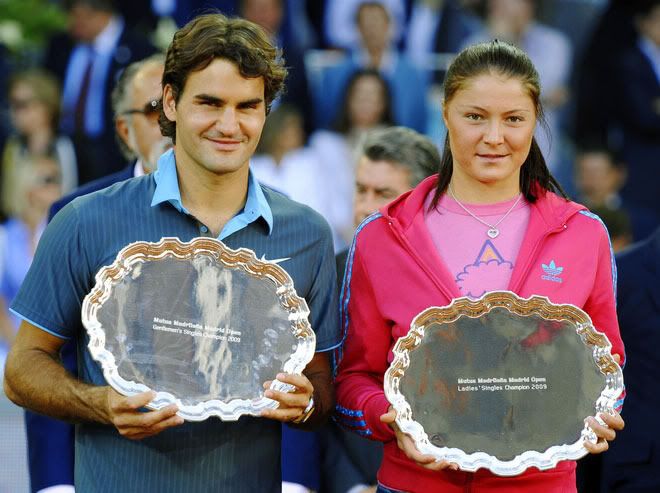 Super cute moment when they were both startled by the boom sound that set off the confetti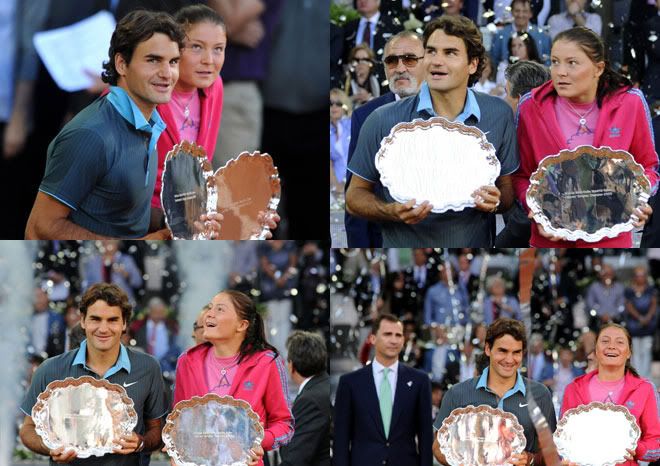 This one is major LOL-inducing. Roger's eyes are half-closed, Dinara looks shocked. HAHAHA.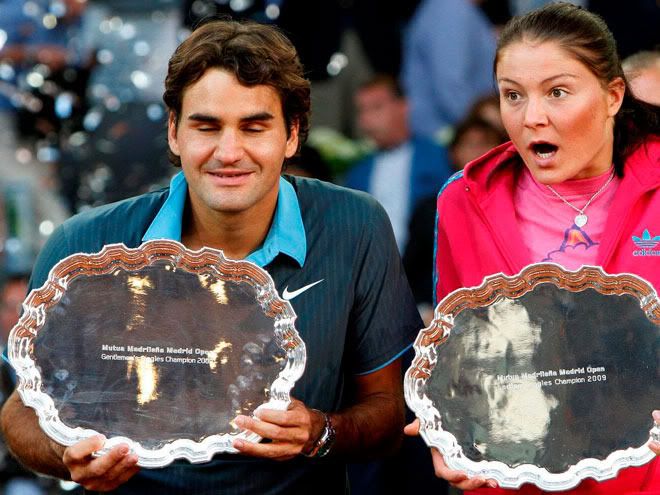 Gracious in Victory, Gracious in Defeat (And Super Adorable to Boot)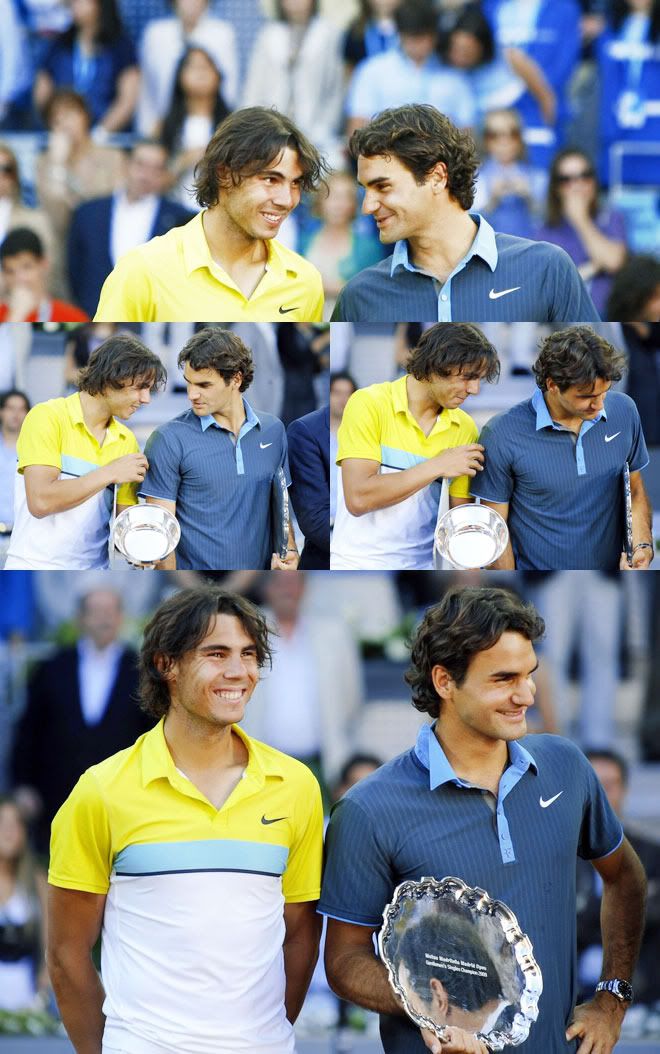 My favourite picture from the ceremony:
Best Four Players in Madrid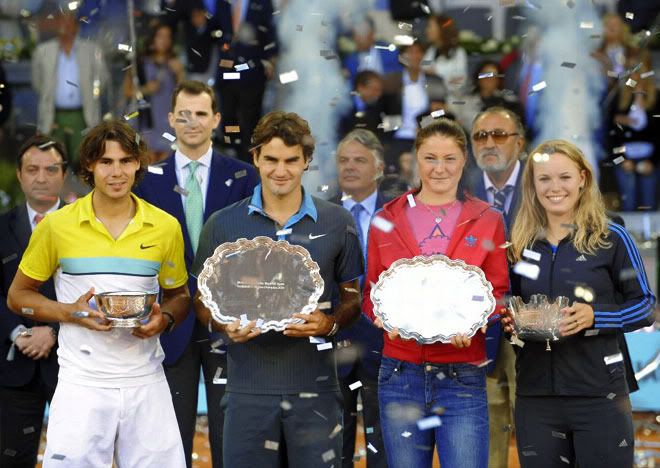 The Best Player, Ever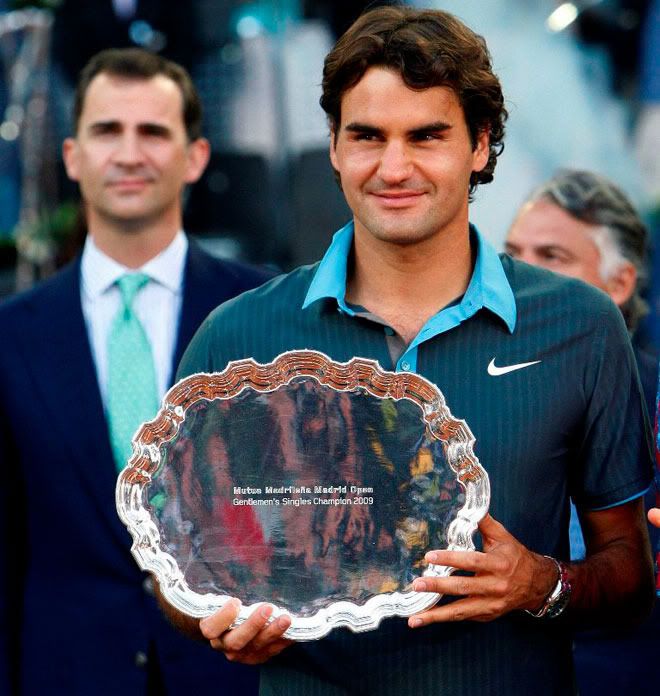 Ironically and unintentionally prophetic: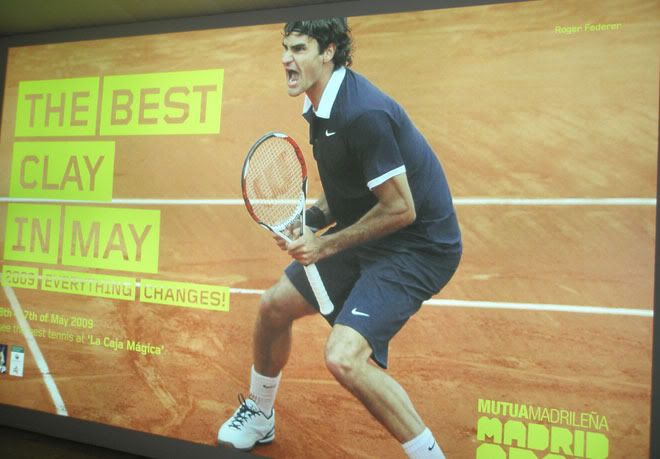 Yes, indeed, everything changes. Hopefully it's all upwards for Roger from now.
One last comment: WHERE. IS. THE. CRYSTAL. SHIELD? When they first presented the cheapo-looking plate to Dinara, I was bitching about how sexist they were in anticipation of the Masters Series shield that I've seen Roger holding before. Imagine my shock when Roger got the SAME CHEAPO PLATE! I couldn't help but laugh when Nadal got his fruit bowl. He has an extra bowl to put his bananas/grapes. At least Caroline's has some snazzy design; Rafa's is just a plain old bowl.
Madrid is still a shit tournament, as you can tell by the lousy trophies they all got, but it will forever remain the tournament where Roger did the following:
1. Ended his six-month long titles drought;
2. Ended his five-match losing streak against Nadal;
3. Ended Nadal's 33-match winning streak on clay;
4. Made his head-to-head with Nadal 7-13;
5. Registered his second win over Nadal on clay;
6. Became the first man ever to beat Nadal twice on clay (which shows Nadal's utter dominance on the surface, because, yeah, this is Roger Federer we're talking about);
7. Denied Nadal three consecutive Masters title on clay;
8. Won his 15th Masters series, equalling Nadal's;
9. Defeated Nadal on clay in straight sets for the first time; and, hopefully,
10. Took the first step towards becoming the next French Open champion.
Okay, 10 is a bit of a tall order; Andy was right about Nadal still being the favourite. But a girl can dream, no? A girl can dream.