SCANS OF THE SWISS MAGAZINE THAT HAS PICTURES FROM ROGER'S WEDDING.</p>

Oh thank technology, they are finally BIG!!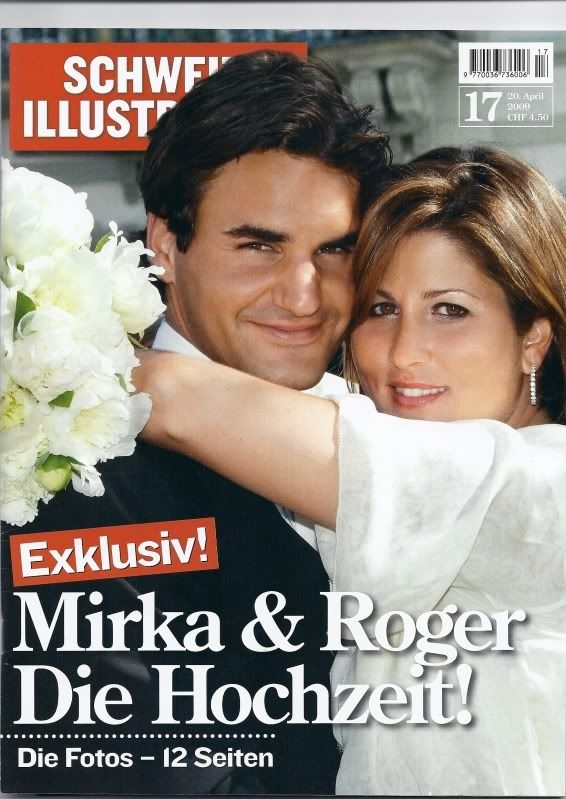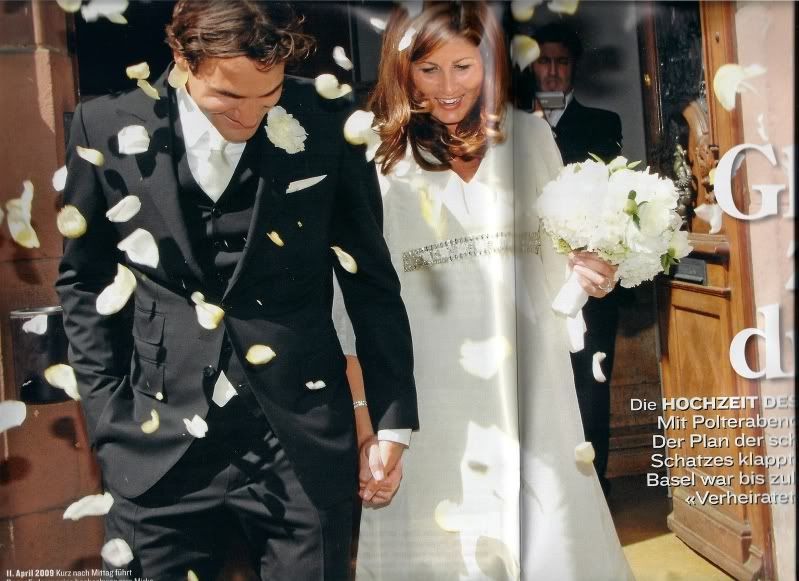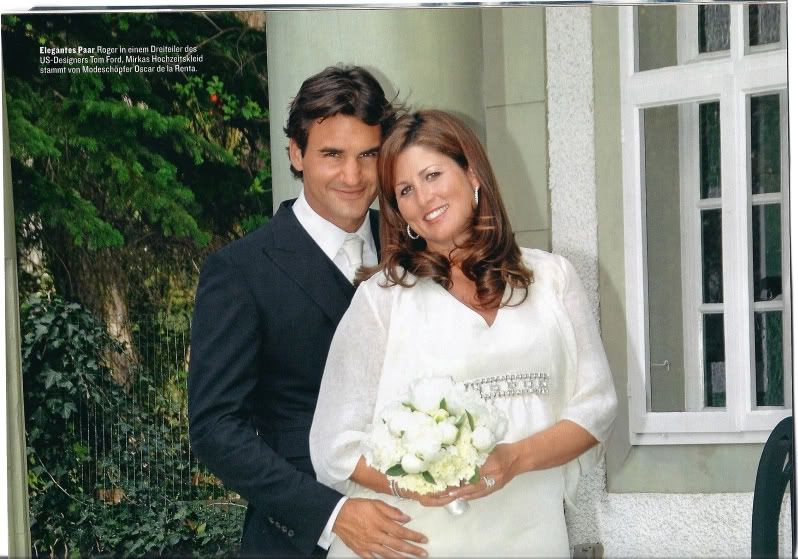 I know these big pictures are totally screwing up my layout, but I DON'T CARE. They're so lovely. THEY'RE SO PRETTY. THEY LOOK SO HAPPY. They're totally melting my cold, cold heart.
Mirka is quite an amazing human being, if you want my honest opinion. First, she's gorgeous - that face is so classically beautiful, you just don't get tired of looking at her. Second, she gave up her whole life for Roger. She's at EVERY tournament, virtually every match (I bet she was at EVERY match before she got pregnant), Roger's career is her life, and I just don't know how a person does this. I don't get this kind of love that knows no bounds. She's just amazing, the way she dedicated her whole life to him. She doesn't do anything much apart from manage Roger's career, and I get that she used to be a professional tennis player too before she was forced to retire due to an injury and to that extent she must enjoy playing such an active role on Roger's career; but...wow. Just - WOW. I can never give up my life for a guy, no matter how wonderful he is (and obviously, Roger is all kinds of wonderful). I'd NEED to have a life of my own, a career of my own that has nothing to do with him.
I hope Roger understands fully how damn lucky he is to have found someone as committed and dedicated as Mirka. I always think she's the lucky one for nabbing Roger freaking Federer; but Roger is just as lucky, if not more.
OMG. I'M JUST SO HAPPY FOR THEM. And apparently they're having a boy (though I haven't confirmed this yet) which means I'm totally going to watch another Federer win Wimbledon five times in a row 20 years later. YAY!!!!
**
I have nothing else to say. I played tennis for two hours today and I'm DAMN TIRED. My backhand seems to have died which makes me very sad. Something is not right with the world when my forehand has somehow inched ahead of my backhand.
WHAT AM I GOING TO DO?! OH BACKHAND, PLEASE COME BACK!