I have quite a few things that I want to write about: Taiwan trip, Night Safari excursion with boyfriend on our 11 months thing, and mass call. I decided to write about mass call first because...there's really nothing much to say.

This happened: We sat in rows in the Victoria Concert Hall. I gave the location a thumbs up because I'm a sucker for old, historical buildings, even though the air-conditioning very much reflected the building's age. We sat in rows and stood up in groups. Our names were read out one by one; when one's name was read out, one had to bow to the Chief Justice who obviously presided over the proceedings. After everyone's stood up and bowed and all that, we stood up again and affirmed/sworn our whatever, after which we signed on the declaration form saying that we'd totally be honest and be true to the integrity of the legal profession blah blah blah. In the midst of all this there were a couple of speeches during which I was quite falling asleep. I was also thinking, "Damn, I wish I was sweating my ass off under the sun playing tennis."

I mean, it was okay. It was just something to get done and over with. I didn't feel much. Again, I felt more pride at College Day, when I got my A Level results. I honestly, truly think, barring topping my Masters class or whatever, that nothing can ever top that. Being called to the bar - being a certified advocate & solicitor of the Supreme Court of Singapore - did nothing for me in that department.

That's not to say I don't care completely. A part of me does, and I wholly believe in the integrity and nobility and whatever of the profession. My ears perked up when the CJ said "oppression" - that's what I'm into. I'm hoping the work I do can help me realise some of my ideals, but if truth be told, I'm not exactly holding my breath. It's a realistic, pragmatic world, and so it's just what it is. I know I'm going to be disappointed a lot. I'd probably be disappointed my whole life. I suppose it's just a question of how much I can take before I draw the line and say, enough is really, truly, finally, enough.

You know, I really don't want to talk about this because it really pisses me off, especially after a phone call from one of my mom's JC friends that bummed me out not just because my basic answer to her question was "I don't know", but also because the reality of this world hit me hard in the face once again. It really pisses me off. And it actually does more than that. And so maybe that's why being called to the bar does little for me - I'm idealistic to the core and I will be this way until the day I die, which is why there are so many things about the profession in reality, in practicality, that saddens me.

Anyway, on a happier note, after the formality, all these happened: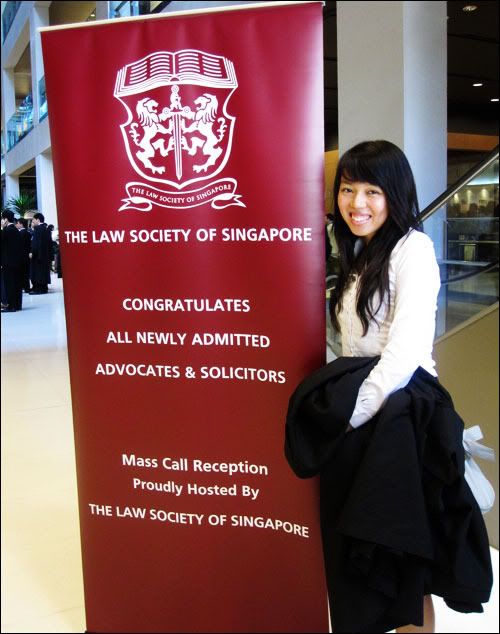 The only reason I really like this picture is because I look good here. I hate wearing black and white.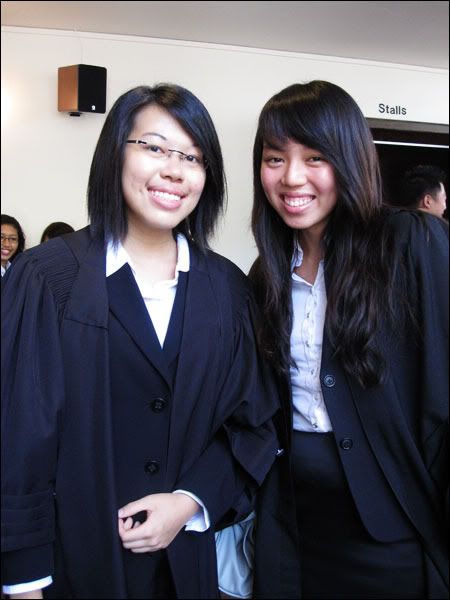 Me and Mag! I was all hyperventilating when I saw her haha.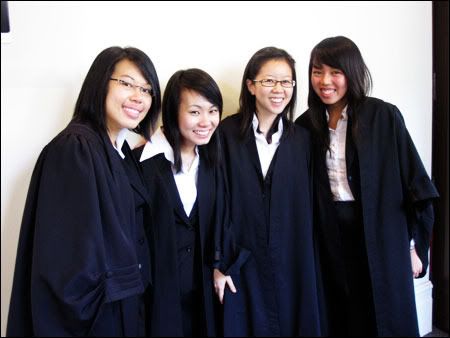 I'm too lazy to caption. Pictures are self-explanatory I believe.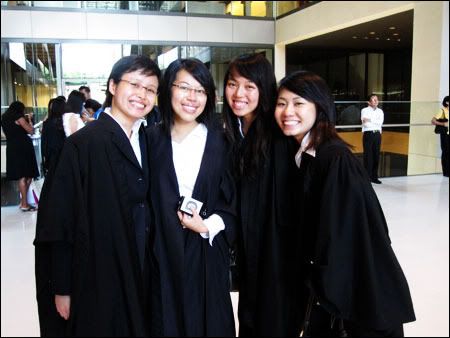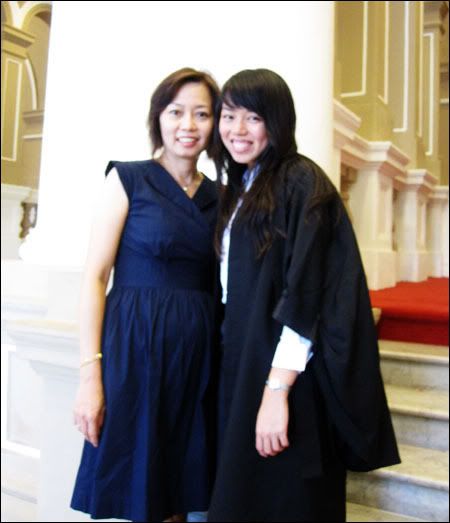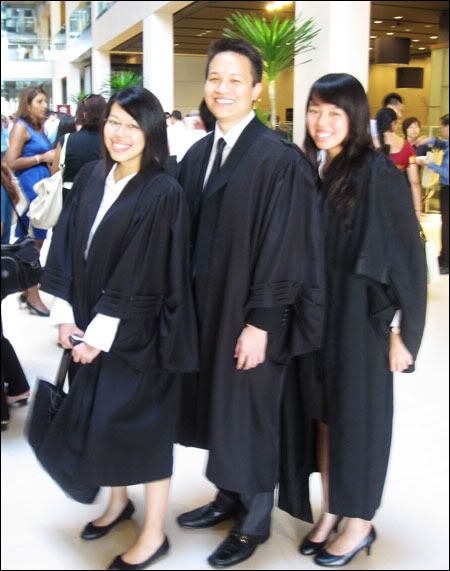 Haha this one's funny. But too bad it's blurry.
I think Rui looks SUPER pretty here!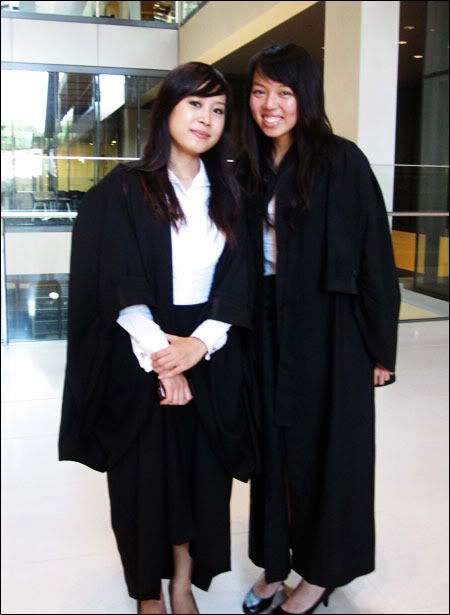 Me and Okto!
Okay I'm like totally done with this entry now. There's Sharapova/Henin soon! Nadal finally won his match.
OMG THE MATCH STARTED I'M GONNA WATCH NOW. I HOPE MARIA WINS. I FUCKING LOVE HER FRENCH OPEN DRESS!!!!!!