We woke up early to get the morning ferry to Vis. There was some confusion about which ferry was ours because the ticket did not state where we had to go and the signs at the port were not readily obvious as to which ferry went to Vis and which ones went somewhere else. After asking a random person in the line for the smaller ferry if he was going to Vis too, we figured out that the big ferry was ours...and it was big. It carried not only cars, but lorries and even buses too. As a result of that, though, getting on board was a serious pain with our suitcases. We had to walk up a few flights of narrow stairs from the lower deck with the cars, so it was pretty stuffy and hot.

We eventually settled at the sun deck. Needless to say, the view of the Adriatic Sea and the small islands lounging about its surface was absolutely gorgeous.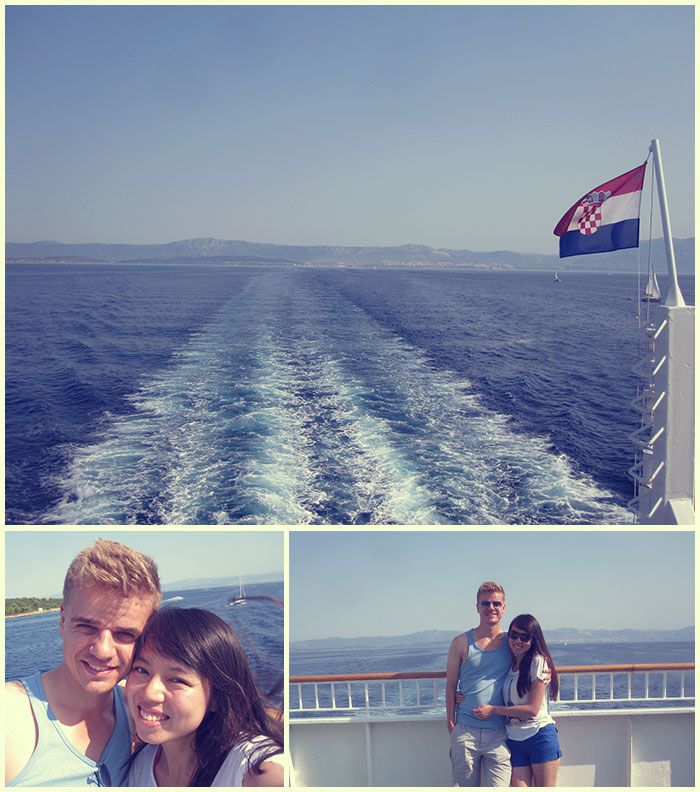 On the ferry



The island was gorgeous too and the apartment that we had was amazing. It was a proper one-room apartment with a balcony, a nice big-ish bathroom, a living room and a separate bedroom. The decor was a bit too orange for my liking (though Wouter probably felt at home in it, being Dutch and all) but I really didn't have much to complain about. I absolutely loved it, in fact. The only downside was that the apartment was on the top floor of the block so we had to carry suitcases up the stairs...then again, I didn't have to do any work: the owner carried mine up and Wouter carried his own. There are some pretty great perks to being a girl.

We had lunch at the pizzeria place near the apartment (my risotto with shrimps was good except I didn't like the shrimps. I would eventually discover that Adriatic shrimps are simply not to my liking) and headed for the beach after lunch. It was a ten-minute walk from the apartment and it turned out to be not even close to being as crowded as the crazy beach in Split! The water was an ethereal translucence at its shallowest, and it gradually deepens into a darker blue as it retreats into the vaster sea. It was perfection.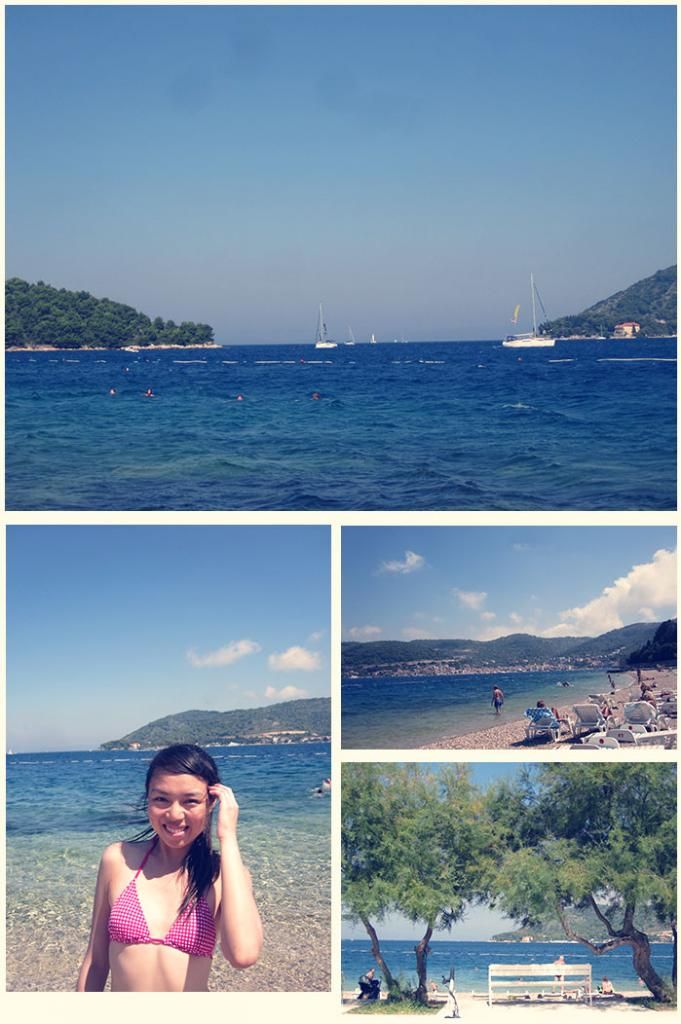 Random beach photos



It was windy that day and the water was pretty choppy as a result. I kept getting swept to my right which was also further from where Wouter was. In the end we moved our things to a deck chair closer to the water and I could lie on the pebbles with my feet in the water while he sunbathed on the deck chair. It was lovely.

This would become a recurring problem for the rest of our trip in Croatia: it is really difficult to walk on pebbles and stones on bare feet. Most people had soft shoes to help them with the pain but we didn't bother buying them, so I cringed and whined my way down to the water...and resorted to sitting down and pushing myself into the water on my arms when I found that I couldn't balance on those big stones. Wouter teasingly called me clumsy but it was obviously not my fault that those stones were so big!

We left the beach after a couple of hours and headed towards the other side of the island, a place called Kut. Apparently it means 'vagina' in Dutch, so you can imagine the kind of jokes that I was subjected to by my boyfriend. He was adorable though, as always.

We didn't do anything radical, just walked along the shoreline where all the yachts were, looked at a random church, took some photos, and settled down somewhere with not too many people where I went for another swim. The view was amazing. I can't say enough how beautiful the island was. Look at this view!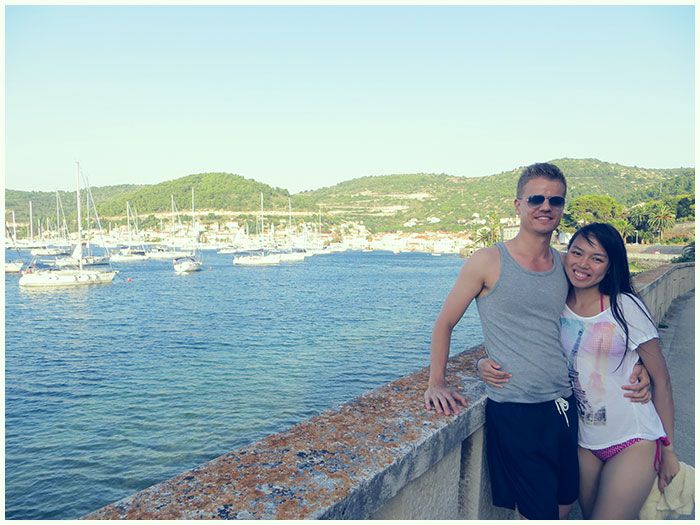 We had beer on the balcony after dinner. We looked at the stars. I think I saw a shooting star.