I shall cheer myself up by posting these drop-dead gorgeous pictures of Roger.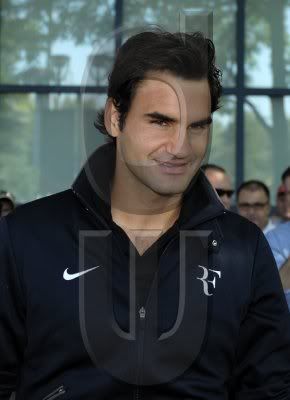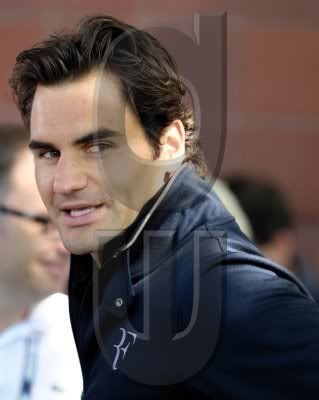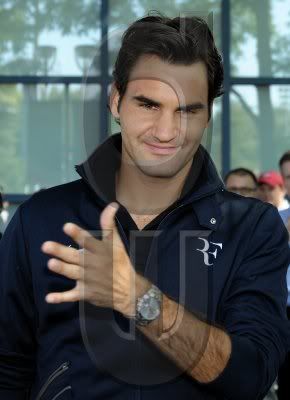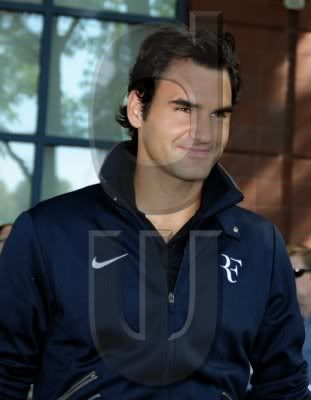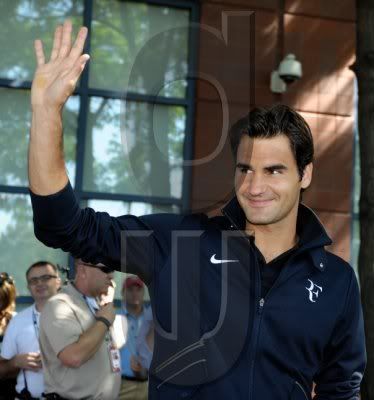 OMG he looks so good in these. His hair is combed so nicely and he looks like a movie star. It's been a while since I last thought, consciously, that he's really, really bloody good-looking.

Too bad about the stupid watermark. I can't find logo-less ones.

*

Too damn tired to do anything but sleep.

I wasted my free time over the weekend, i.e. when I'm not out with Wei Chuen or playing tennis, doing stupid work.

I hate this.

Tennis on Saturday was also really bad.

We watched The Expendables on Saturday and I totally regretted it. Remind me to never, EVER pay good money to watch a brainless action movie again. It was a good movie, for its genre, but I really just do not like action movies, period. The action scenes bore me to death and I get nothing from watching things blow up.

Also went for Wei Chuen's church anniversary dinner. Haha. It was okay. The food was served really late. I was amused by his grandmother's comments that the food should've been served earlier.

Then I had to leave early to come back to finish up the thing that's due tomorrow morning.

FML.

*

US OPEN STARTS THIS WEEK! I HOPE ROGER PROVES ALL THE "EXPERTS" WRONG AND WINS HIS 17TH GRAND SLAM TITLE!!!!

I'm also totally going on record to say that no way in hell is Rafael Nadal winning this. If he's able to dominate on hard courts, he would've done so years ago. That is all.